ZNF's Guarantee: HIPAA Compliant Medical Transcription Services
At ZNF, we take the security and confidentiality of all patient information very seriously. All ZNF systems and protocols meet or exceed HIPAA compliance standards at every step of the medical transcription process.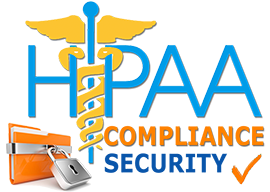 Digital and Physical Security
: Our security levels comply with all HIPAA regulations related to the electronic transmission of patient information. Authentication and encryption is applied to all electronic communications and data transfers to and from the ZNF servers. Technical specifications of our secure environment include:
US-based Tier 3 data center in Tampa, FL
Application and database server isolation
Multiple layers of physical security
Dual private power substations and parallel UPS systems
Direct internet connections with Level 3, Global Crossing, Bright House, Cognet and FPL Fibernet
Secure document management on redundant drive arrays
Gateway antivirus protection with Fortinet®
ZNF Staff: All ZNF medical transcriptionists have been trained in the areas of digital security and privacy.
Ensuring the confidentiality and security of our clients' files is my top priority.