Simplicity
ZNF's system is very simple. Your clinicians dictate using whatever means they prefer. We receive the dictation and transcribe it in the exact format you designate. Then we return the transcription to you in the form you specify.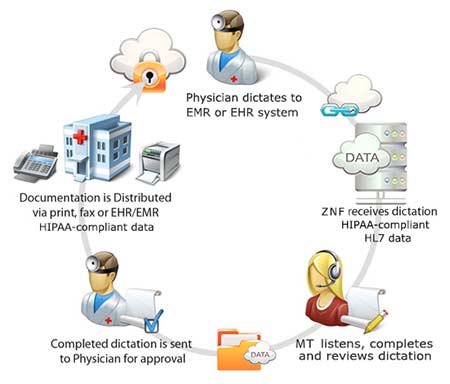 Quality Medical Transcription
We preserve the doctor-transcriptionist relationship. This ensures that you receive high-quality transcription each and every time.

Medical Transcription Delivery
ZNF returns your transcription in the format you need. At the outset, we'll create templates for your account based on sample reports that you provide. You have complete control over the letterhead design, fonts, page layout, and other formatting aspects of your transcription.

Distribution of Medical Transcripts
We distribute your documents via secure e-mail, fax, or system interface directly into your EMR or practice management system. ZNF also provides secure logins to permit approved individuals like referring physicians, insurance carriers, or attorneys with online access to select medical transcription files over the Internet.

Contract Terms
Our contact is simple! We have no setup fees, no equipment purchases, no minimum term, no minimum volume, no exclusivity. In short, your satisfaction is guaranteed.
Easy Dictation
Is it hard to get your providers to keep up with their charts? ZNF Medical Transcription makes it easy to document the patient encounter. Wherever they may be, your clinical staff can dictate using almost any device: iPhone, iPad, EMR tablet, cell phone, hand-held recorder, traditional land-line, laptop computer. ZNF can transcribe files from whatever device is most convenient for them when they need it. To learn more, please visit our
medical dictation
page to review all of the available dictation options.
Free Medical Transcription Trial
See the ZNF Medical Transcription process in action. Simply call in your dictation and we'll send you a sample transcription for free. Record your
medical transcription trial
now.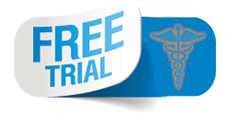 ---